Thinking of integrating a laser alignment system into your workshop? Great idea.
Accuracy, efficiency, the ability to generate reports and the opportunity to save money are just some of the benefits of utilizing laser alignment in your business.
So, why should you consider laser alignment for your machinery? Read on to learn Marley Flow Control's top 8 benefits of laser alignment.
Who are Marley Flow Control?
Marley Flow Control are industry leaders and have been in operation since 2002. Our team of highly experienced engineers deliver efficient and precise shaft and coupling alignment for a range of industries. Marley Flow Control's level of expertise and wealth of knowledge has afforded us the opportunity to work with some of the country's largest businesses and corporations.
What is laser alignment?
In simple terms, laser alignment is a way of measuring misalignment between two or more shafts. It is the most accurate and efficient way to monitor and test the alignment of machine parts.
According to a recent study, 50% to 70% of vibration issues in rotating machinery are caused by misalignment, and just over half of the machinery in any given plant is misaligned to some degree.
At Marley Flow Control, we understand the importance of a properly aligned machine. We're industry experts in laser alignment and assist in handling a range of tools and machines.
Whether it's a:
Long shaft alignment
Set of pulleys
Gearbox
Simple motor to pump alignment
No job is too big or small for our highly experienced team.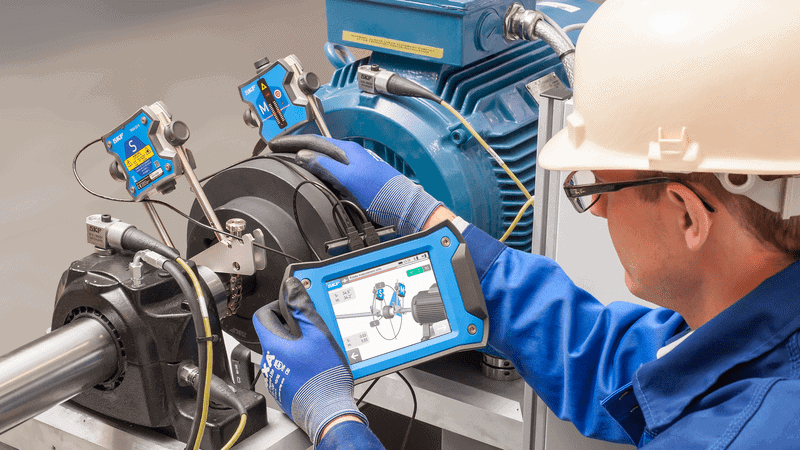 Fast and accurate
It takes time to get a result from a dial gauge – your technician has to carefully set the gauge up correctly, then spend time working out difficult equations. Even after all that time, a dial gauge cannot measure down to 0.001 mm. But a laser certainly can – and in a fraction of the time too.
Laser alignment is ten times faster and 100% more accurate compared to dial gauges, or other methods such as straight edge.
Reduces breakdowns and malfunctions
Operating an improperly aligned machine can be costly, not to mention dangerous. A misaligned part will have:
Increased wear and tear
Vibration issues
Reduced performance and lifespan
This will create a lot of needless downtime while you wait for your machine to be repaired.
Laser alignment ensures that your machines are properly aligned, minimising vibrations, reducing wear and tear, and keeping your equipment running at full capacity for longer.
Provides a safer work environment
In some machines, misalignment can cause a range of potentially hazardous problems. Issues such as fluid leaks, excessive noise, and possible bodily harm.
An effective laser alignment system will reduce, or even completely eliminate, these dangerous problems, which means a safer and more comfortable working environment for you and your team.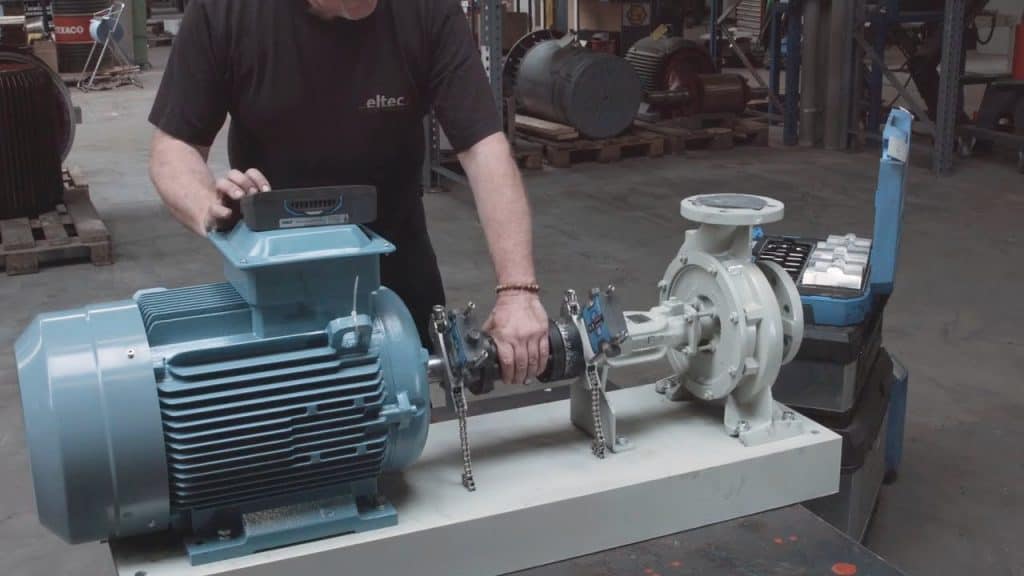 Environmentally friendly
Not many people realise that running misaligned machinery is, in fact, damaging the environment.
Firstly, there's the production and consumption wastage of continually replacing parts. Secondly, misalignment can contribute to environmentally harmful fluid leaks. Lastly, inefficient machines use a large amount of excess energy to run.
Laser alignment will correct all these problems, making your workplace more environmentally friendly.
Generate reports
A good laser alignment system can generate PDF reports directly from the instrument itself.
The results are sent straight to a computer which interprets several targets and tolerances, converting them into a simple to understand report, generally produced before and after alignment.
Documenting these results gives you better control over your machines, as well as peace of mind. When carrying out a laser alignment, our highly experienced team will provide you with a comprehensive report that shows the change in alignment after our service.
You can view a sample of the report here.
More efficient
Time and money are never wasted when your machines are aligned correctly, making for a more efficient workplace.
For example, a broken-down machine takes time to repair – time that could be spent at work. It also costs money. In some cases, the cost of repairing a damaged machine is astronomical.
A laser aligned machine also means you can significantly reduce the potential for big project mistakes. And of course, don't forget about the savings you'll be making on your energy expenses by having an efficiently running machine.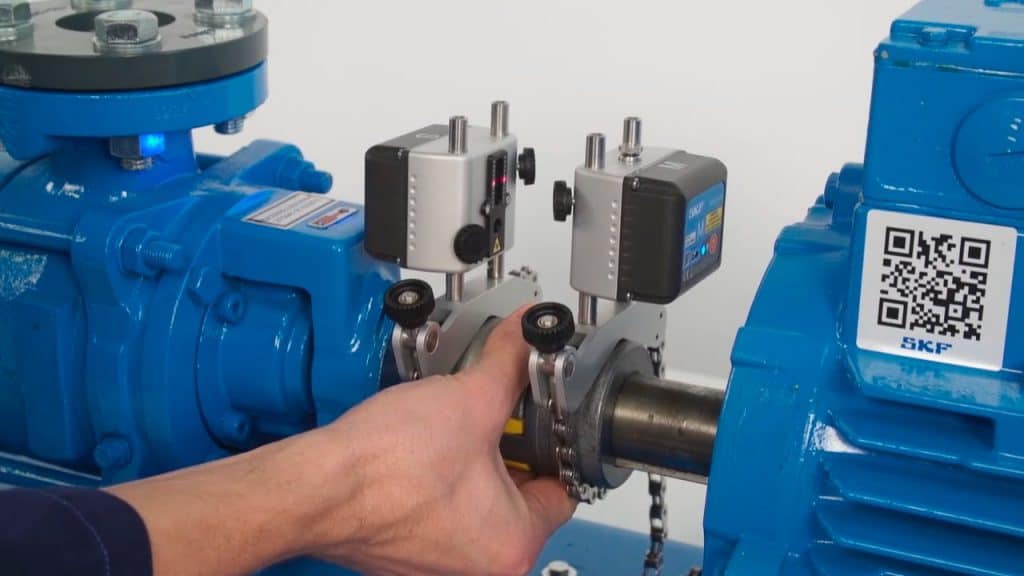 Can measure with a small shaft rotation
Thanks to the laser's accuracy, a laser alignment can measure even with a small shaft rotation – some as small as 40 degrees.
This means you can now align a machine even if piping and machine parts are in the way.
About Marley Flow Control
Marley Flow Control is a one-stop-shop that can handle your cooling tower needs – including removal, installation and maintenance.
Australian owned and operated, we are a well-known and trusted brand that offers a high level of expertise and a large range of products that are ready to order.
We are also the only company that offers a full turnkey solution for your cooling tower needs.
Today, Marley Flow Control has contracts with Brookfield Global Integrated Services and Spotless to perform maintenance tasks on fuel storage facilities for the Australian Defence Force (ADF).
Along with the ADF, we are the preferred provider of cooling tower repair and maintenance services to several high-profile companies. A laser alignment is an effective, safe, and simple way to improve your workplace environment. Find out how we can use our engineering experience to help find the right solution for your business needs. Contact us here for a free quote.