We offer two different types of air inlet louvres, namely the standard type suitable for most towers and the anti-splash out type which ensures the water stays in and the sunlight stays out. Both types are suitable for fitting to all cooling towers. It should be noted that anti-splash out louvres will attract a slightly higher pressure drop, for most tower applications this will not have any significant effect. Ask our engineers for advice on your towers. They are suitable for Mesan, Tower Thermal, Evapco, BAC, Aqua Cool, Fibreflow, Superchill, Sulzer, Marley SPX, Temcel, and any other tower brand.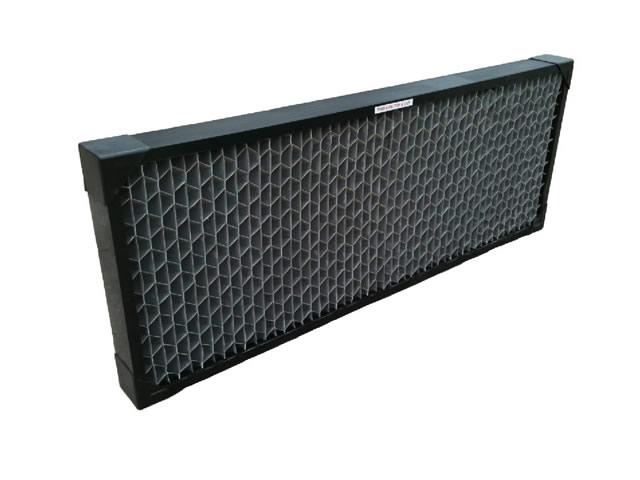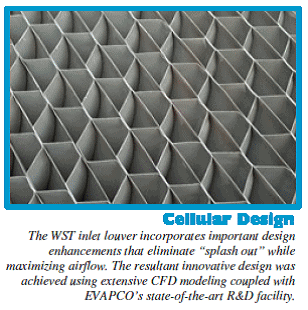 Eliminates sunlight – in addition to eliminating splash out, our air intake louvers inhibit algae growth more effectively than previous designs.
Easy cold water basin access – the louver design has no loose hardware and includes framed louver sections that allow for easy removal and handling.
Optimum design features – the framed PVC louver sections are corrosion resistant and the new louver frame design will accept replacement PVC louver material to minimize replacement part costs.
Upgrade existing equipment – retrofit kits can be made to the size that will suit your existing cooling tower, condenser or fluid cooler.
Inlet louvers are manufactured using UV stable pvc materials and glues.
They can be supplied as louver material only or in frames.
Industries we service
Marley Flow Control has experience working with nearly all Australian industries that require a cooling tower solution. These industries include:
Power Stations – Coal, gas and geothermal
Chemical Plants – Ammonium nitrate, ammonia fertilizer
Refineries – Petroleum, natural gas
Air Conditioning – Hospitals, shopping centres, universities, data centres, office and apartment blocks and airports
Food – Refrigeration, processing
Plus many more.