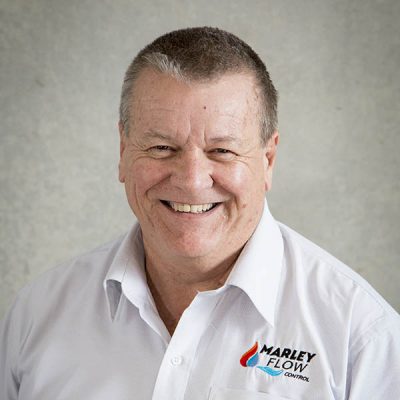 Gareth Jones
Managing Director
Gareth has a diploma in Marine Engineering from Southampton College of Technology in the United Kingdom.
Gareth gained a vast amount of engineering experience during his ten years with P&O Steam Navigation Company of London in the running and maintenance of marine propulsion systems.
He is an Associate Member of the Institute of Marine Engineering (Sydney Branch). Since arriving in Australia he has had extensive experience in the design and maintenance of fluid control systems, with special relevance in the cooling tower industry.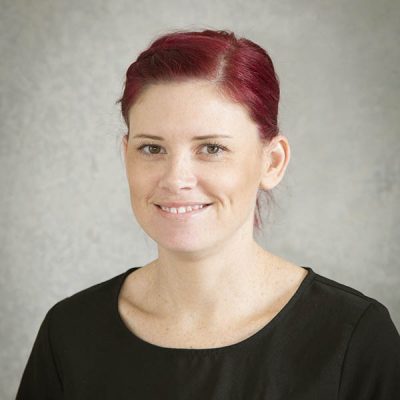 Nicole Howard
Financial Controller
Nicole has over 10 years experience with an international manufacturing organisation, prior to joining Marley Flow Control. Nicole has experience in processing payroll, invoice processing and accounts payable and accounts receivable.
Nicole successfully completed TAFE Cert 4 1V in accounts processing and has completed MYOB training in business reporting and analysis.
Nicole has worked at Marley Flow Control for 5 years in the Financial Controllers role.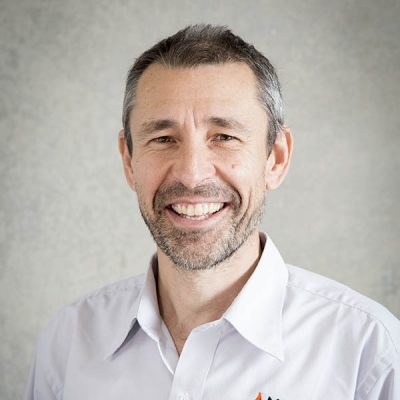 Lawrence Thomas
Engineering Manager

Lawrence joined Marley Flow Control from SPX Cooling Technologies, where he had worked in the design and construction of industrial cooling towers for 12 years.
Lawrence has Chartered Engineer status from the Institute of Mechanical Engineers (UK) and also is a Professional Engineer with the Australian Institute of Engineers (Member Level) Lawrence is responsible for all aspects of our engineering design and compliance and also assists with the implementation of large cooling tower projects from the planning to installation process.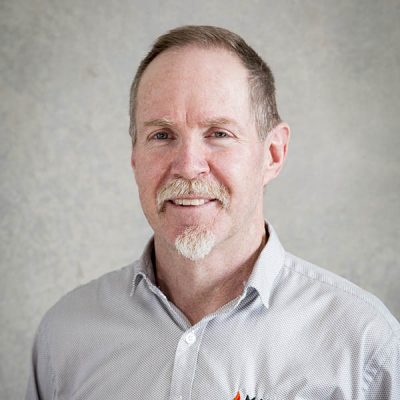 Peter Glass
Sales Manager
Peter has held sales engineering roles for over 30 years, with the past 3 years having direct involvement in the cooling tower industry. He has experience in a wide range of industrial process equipment applications, including power transmission, pumps and various other fluid process equipment (agitators, heat exchangers, filters, valves).
He gained his Mechanical Engineering Certificate in 1983 and also has hands-on experience in both site installation and Supervision.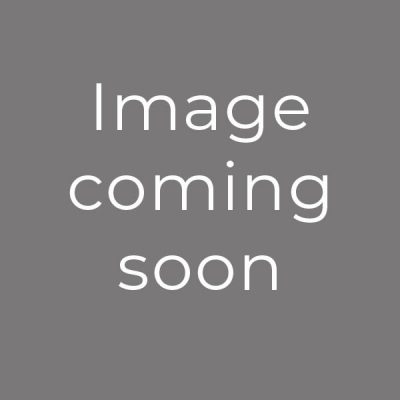 Heyden Johnston
New Zealand Country Manager
Heyden has worked extensively in the engineering trades in the New Zealand Power Industry. He has contract managed several large cooling tower construction projects in New Zealand. Heyden joined Marley Flow Control to offer our companies expertise and services to the growing number of clients that require cooling tower maintenance services in New Zealand.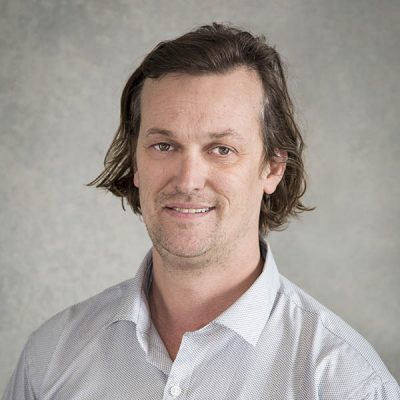 Simon Jones
Project Manager

Simon served his apprenticeship with our company specializing in the maintenance and installation of cooling towers and facilities maintenance. He has qualified with a Mechanical Engineering certificate issued by TAFE NSW. Simon gained "distinctions" in every subject of his certificate.
Simon has been working on cooling towers since 1999 and has been involved in a number of cooling tower construction projects throughout Australia and New Zealand. Simon is our Project Manager for all new cooling tower projects.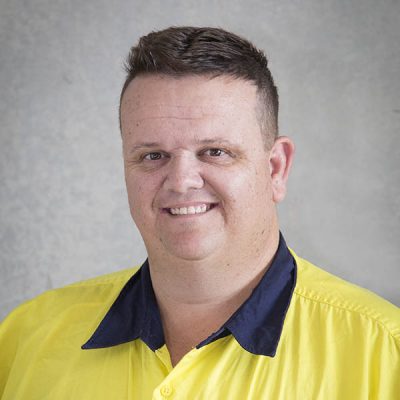 Daniel Jones
Logistics and Warehouse Manager
With 20 years in logistics management working for a large multinational company, Daniel has experience in all avenues of logistics and freight. Before starting with Marley in January 2018 he lead a team importing chemicals for the Cosmetic, Food and Pharmaceuticals industries and specialising in Dangerous Goods importation. In 2011 he obtained Cert IV in Front Line Management.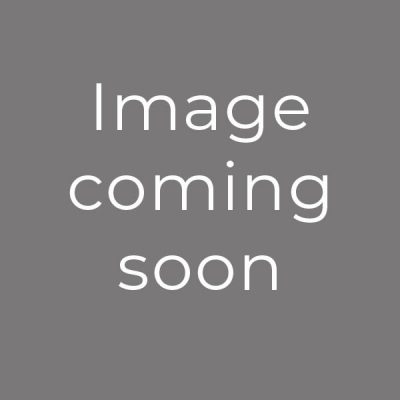 Mathew Crabtree
Maintenance Supervisor – Defence and Facilities Management
Mathew has also worked in the engineering industry, for a number of years. Mathew joined Marley Flow Control in 2009 having already gained his Mechanical Engineering Certificate in 2006. He is has completed post-graduate courses in Hydraulics, Pneumatics and fuel services in Australia and overseas as an endorsement to his Mechanical Engineering Certificate.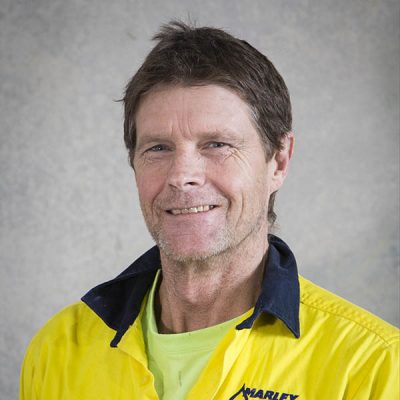 Grant Farrell
Maintenance Supervisor
Grant used to own his own business specializing in the manufacture and repair of a variety of items manufactured from fiberglass. Grant has specialist knowledge in the fiberglass repair of cooling tower and polycarbonate fan blades.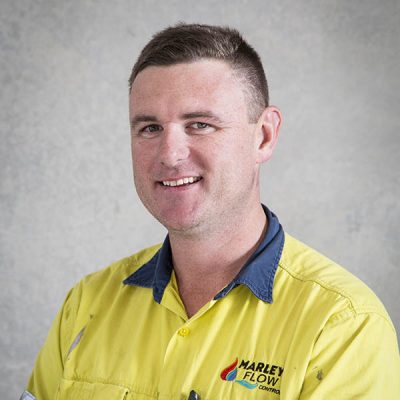 Greg Stevenson
Supervisor
Greg has worked in the cooling tower and facilities maintenance industry for 20 years with his trade Engineering – Fabrication obtained in 2000. He has worked for Marley Flow Control since 2011. Greg is a qualified boilermaker with specialised welding certificates and has extensive experience in the installation of pipework, tank repairs and general fabrication.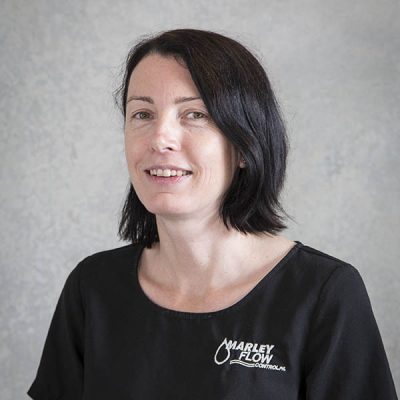 Nancy Jones
Office Supervisor
Nancy has worked in Administration/Finance for 20 years and joined Marley Flow Control in 2005, being promoted to Office Supervisor in 2015. Nancy is responsible for the day to day running of the office staff and  also works closely with the Defence team in a Compliance role ensuring that service records and mandatory documentation is submitted and meets KPI requirements for our Defence Contracts