Pump Sales & Service
Marley Flow Control (Pump Solutions) offer supply and installation of centrifugal pumpsets for industrial and HVAC water systems and for fuel transfer and delivery systems. Our turnkey service includes laser alignment, pipework, wiring and control systems and commissioning /troubleshooting services.
We also supply and install piping materials including schedule 80 PVC, ABS, copper, carbon steel and stainless steel.
Our pump system repair and overhaul is backed by 100 years of combined experience – Ask us how we can help.
See below for a description of pump services we offer.
Laser alignment of pumpsets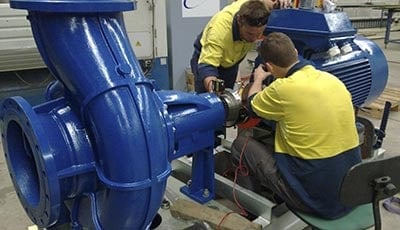 We utilise our own highly accurate laser alignment tools and stay up to date with the latest technology and training to ensure our technicians maintain alignment within coupling manufacturer's tolerances.
A detailed alignment report is produced on each installation to verify the accuracy and precision of each shaft connection.
---
Installation services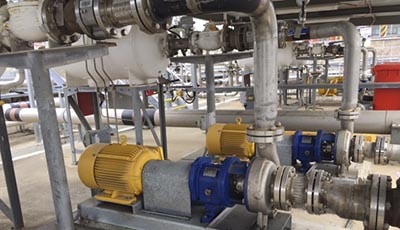 We specialise in turnkey projects that combine cooling towers, pumps and piping systems as well as fuel handling systems.
Our dedicated team of technicians are experienced in both metallic and non-metallic pipework installations. We also have experience working in confined spaces, working at heights, and in remote locations.
---
Pump repairs and maintenance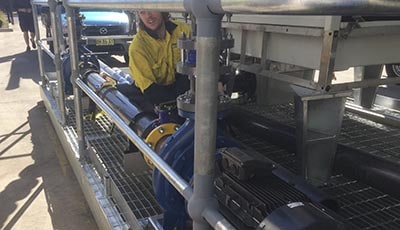 The Marley Flow Control team can repair and maintain your pumping equipment to the manufacturer's original specifications.
We are able to maintain both Marley brand pumps as well as a wide range of alternative manufacturer's equipment. Don't write your pump off before contacting our team today.
---