Hot Water Distribution Basin
Replacing corroded hot water basins will extend the life of your unit without the expense of full replacement.  Missing and clogged nozzles will reduce thermal performance.  A new hot water basin will restore proper water circulation.
Our kits include nozzles, covers, hardware and sealing works and are manufactured from galvanized or stainless steel.
DOES YOUR HOT WATER DISTRIBUTION BASIN LOOK LIKE THIS?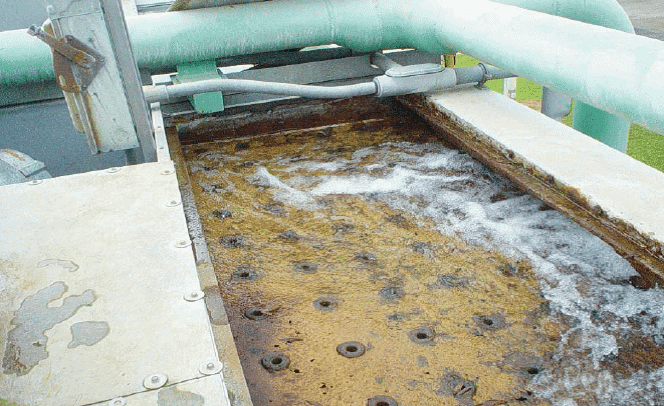 IF SO, CALL US FOR A QUOTATION TO RESTORE YOUR UNIT AND HAVE IT LOOKING LIKE NEW.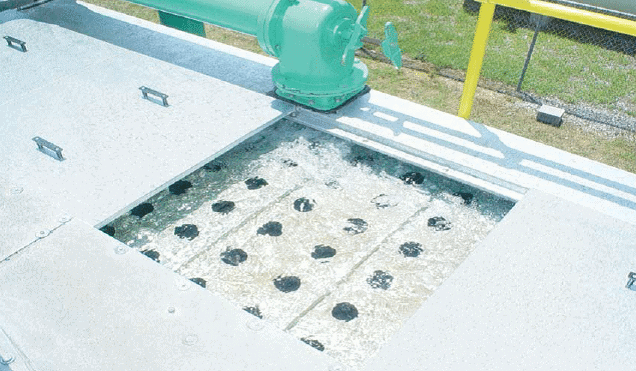 By having our team come out to help you will no longer have to worry about leaks, clogged nozzles or missing nozzles. By have our expert team complete the Wash Basin Distribution Basin repair you will increase your units thermal performance and decrease your water and chemical costs.
Industries we service
Marley Flow Control has experience working with nearly all Australian industries that require a cooling tower solution. These industries include:
Power Stations – Coal, gas and geothermal
Chemical Plants – Ammonium nitrate, ammonia fertilizer
Refineries – Petroleum, natural gas
Air Conditioning – Hospitals, shopping centres, universities, data centres, office and apartment blocks and airports
Food – Refrigeration, processing
Plus many more.