Replacement Coils
Replacement coils are available for condensers and fluid coolers to suit a variety of makes and models in the market today, including Evapco, Aqua Cool and BAC units.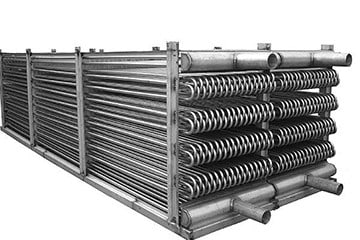 The coils are available in galvanized and stainless steel.
Copper coils and complete coil casings with coils are also available.
Condenser coils are pressure tested before and after galvanizing and then nitrogen charged.
Often we provide customers with a full tower assessment report to ensure that the right replacement decisions are made.
We can offer a full coil change over service at lower cost than a new unit with very little down time.
Industries we service
Marley Flow Control has experience working with nearly all Australian industries that require a cooling tower solution. These industries include:
Power Stations – Coal, gas and geothermal
Chemical Plants – Ammonium nitrate, ammonia fertilizer
Refineries – Petroleum, natural gas
Air Conditioning – Hospitals, shopping centres, universities, data centres, office and apartment blocks and airports
Food – Refrigeration, processing
Plus many more.