Coating Systems
A professionally applied coating system is a cost effective means of extending the life of your equipment for several years without the expense of replacing large sections of the unit.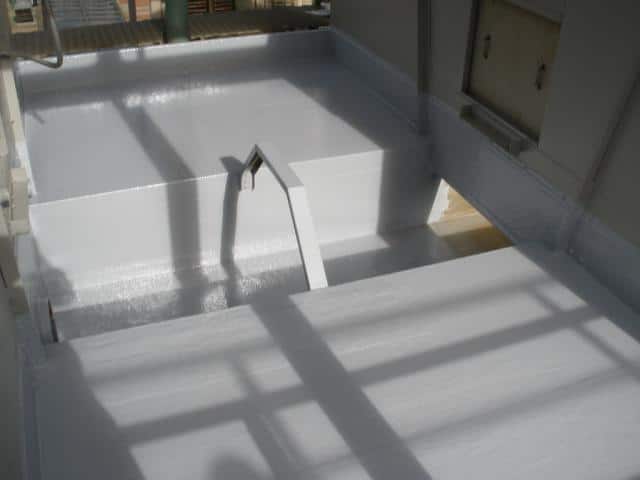 Seal leaks in sheet metal seams and fill small pin holes. We use a flexible membrane so it expands and contracts with the movement of the panels.
We prepare the corroded areas in your unit and then apply the protective membrane coating.  The coating will protect the basins from the harsh evaporative cooling environment.
Our coating system can be applied to virtually any part of a cooling tower from the cold water basin to the hot water basin.  It can be applied to galvanized or stainless steel, concrete and fibreglass.
Our products are exclusively applied by our service technicians who have been trained and certified in the application process.
Minimal down time for your evaporative cooling unit is required.
Call us today for more information or to request a quote for your unit.
Industries we service
Marley Flow Control has experience working with nearly all Australian industries that require a cooling tower solution. These industries include:
Power Stations – Coal, gas and geothermal
Chemical Plants – Ammonium nitrate, ammonia fertilizer
Refineries – Petroleum, natural gas
Air Conditioning – Hospitals, shopping centres, universities, data centres, office and apartment blocks and airports
Food – Refrigeration, processing
Plus many more.