Drift Eliminators
Our drift eliminators are designed for maximum drift removal in all types of evaporative cooling equipment such as BAC, Evapco, Aqua Cool, Superchill, Sulzer and any other brand.  Cellular design is a stronger design, less prone to distortion when compared to the blade type eliminators.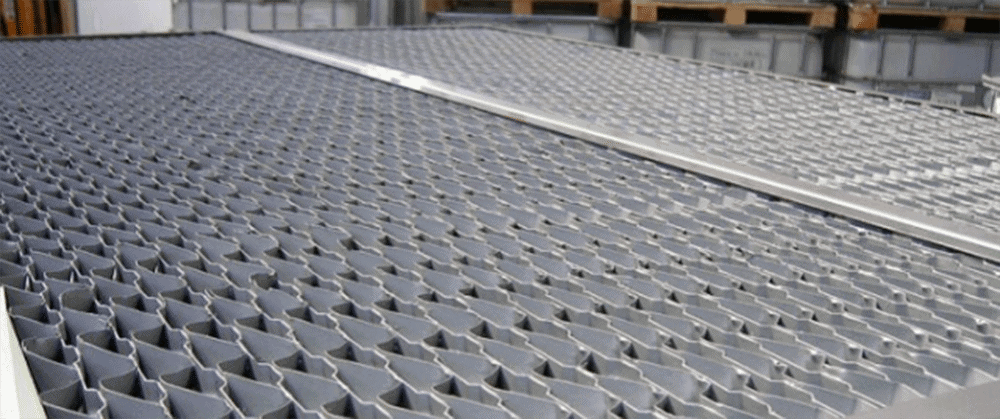 Drift eliminators are rated to a drift loss rate which is equal to or less than 0.001% of the re-circulation water flow rate, performing better than the AS3666 standard.
They are able to withstand temperatures up to 60 degrees Celsius, are resistant to rot, bacteria, fungi, inorganic and organic acids as well as alkalies often present in cooling water loops.
Missing, damaged or corroded drift eliminators can result in performance loss, re-circulation, higher operating costs, increased water and chemical loss and increased maintenance costs.
Industries we service
Marley Flow Control has experience working with nearly all Australian industries that require a cooling tower solution. These industries include:
Power Stations – Coal, gas and geothermal
Chemical Plants – Ammonium nitrate, ammonia fertilizer
Refineries – Petroleum, natural gas
Air Conditioning – Hospitals, shopping centres, universities, data centres, office and apartment blocks and airports
Food – Refrigeration, processing
Plus many more.