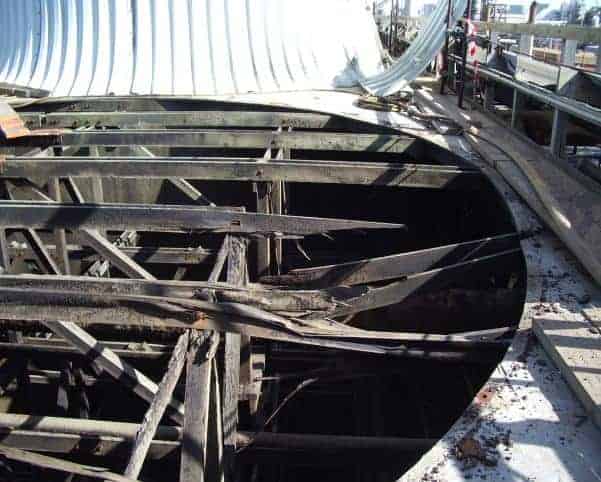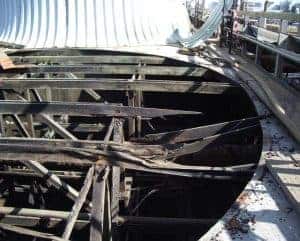 Project Description
Year Completed: 2010
Job Type: Industrial Cooling Tower Re-build
Marley Flow Control was asked to attend site By Shell to inspect their class 600 8 cell cooling tower as some structural issues had been found during a routine inspection. We attended the site in December of 2005. The tower was found to have severe timber damage throughout and complete structure and a full re-build was recommended. The tender was completed by Shell and then was realised in March 2006. Marley won the tender and begun the re-build of the tower. Due to manufacturing capabilities, only one cell was able to be taken out of service at any one time and only during the winter months hence the rebuild process spanned over 4 years.
As the structural integrity was so compromised Marley entered the cooling tower at the bottom and replaced the timber as we rose through the tower, this ensured when we were laying boards down to walk on we were standing on new structurally sound material. As we moved up through the tower we replace all the necessary timber so we were left with a newly rebuilt structure. This now would allow us to process with the new fill and eliminator install.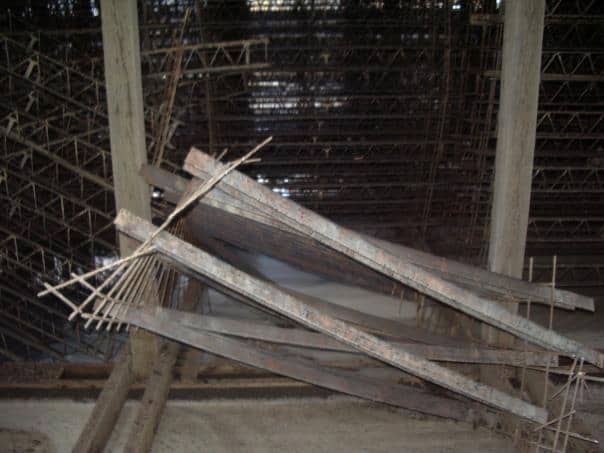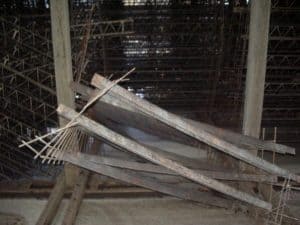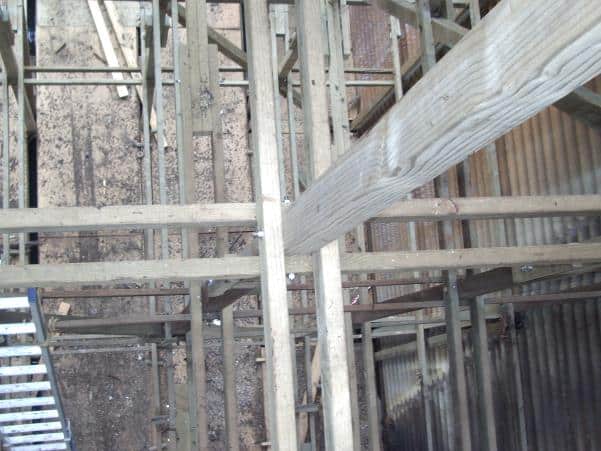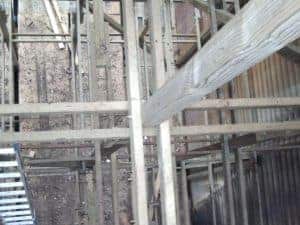 The fill install started from the top level of the tower moving down as we install. This is the Marley standard as it allows us to monitor the fill alignment as it does in =, this is critical on a splash bar arrangement as it allows for correct airflow. "V bar" was one of the fill materials Modeled and then chosen by Marley US as it's easy to install cost-effective and also met the duty requirements. Once the fill was completed we then installed the new eliminator throughout the cell.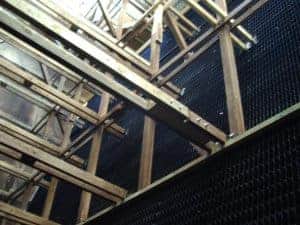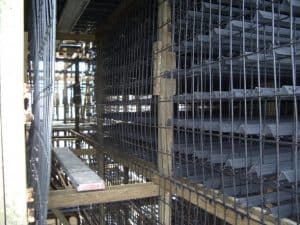 We then replace the fan deck which was very badly damaged due to timber wet rot.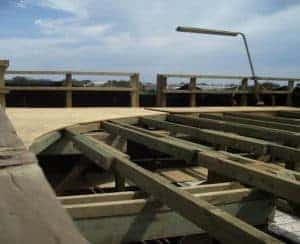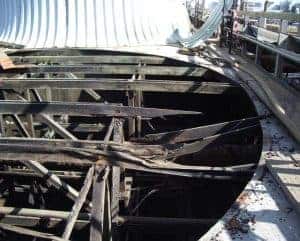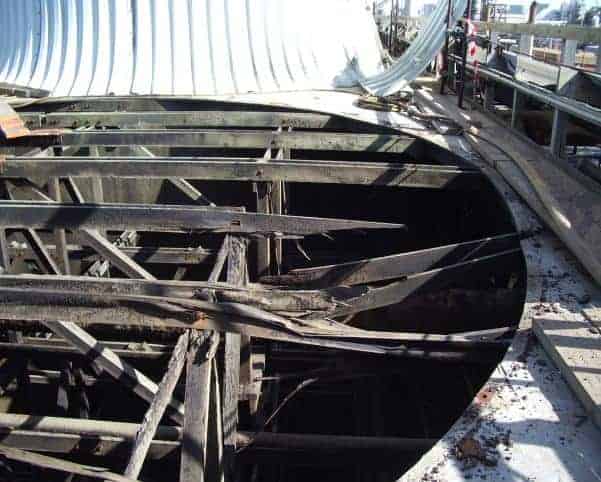 Once the tower was completed the plant saw an increase in performance as colder water was being delivered back to process. The re-build ran for 4 years and during the time we had no loss of time injuries and finished by the scheduled finish date. It is perceived by Marley as being one of our big success stories as the state of the tower we arrived was so bad it really should have been knocked over. This was not an option to shell as it would have meant shutting down the oil refinery.