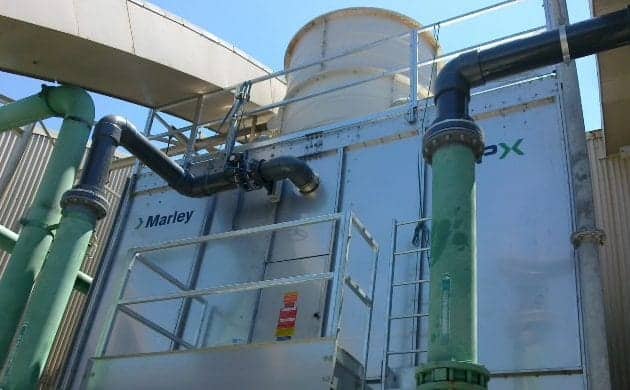 Project Description
Client: Shangri La Hotel
Location: Sydney
Year Completed: 2014
Job Type: Cooling Tower Replacement
Shangri La Hotel Sydney needed their in-effecient wooden cooling towers removed and replaced with new stainless steel equipment, while the cooling system remained online to ensure the comfort of the Hotel's guest was maintained at all times.
The installation took place on the 35th floor, which meant all materials were moved through the service lifts late in the evening to avoid disruption to the Hotel guests, and the new equipment was assembled in-situ.
Further to the cooling tower installation, the Marley Flow Control team removed the old ducting and replaced it with a more elegant layout to avoid overhead structures and provide a more effective airflow delivery.