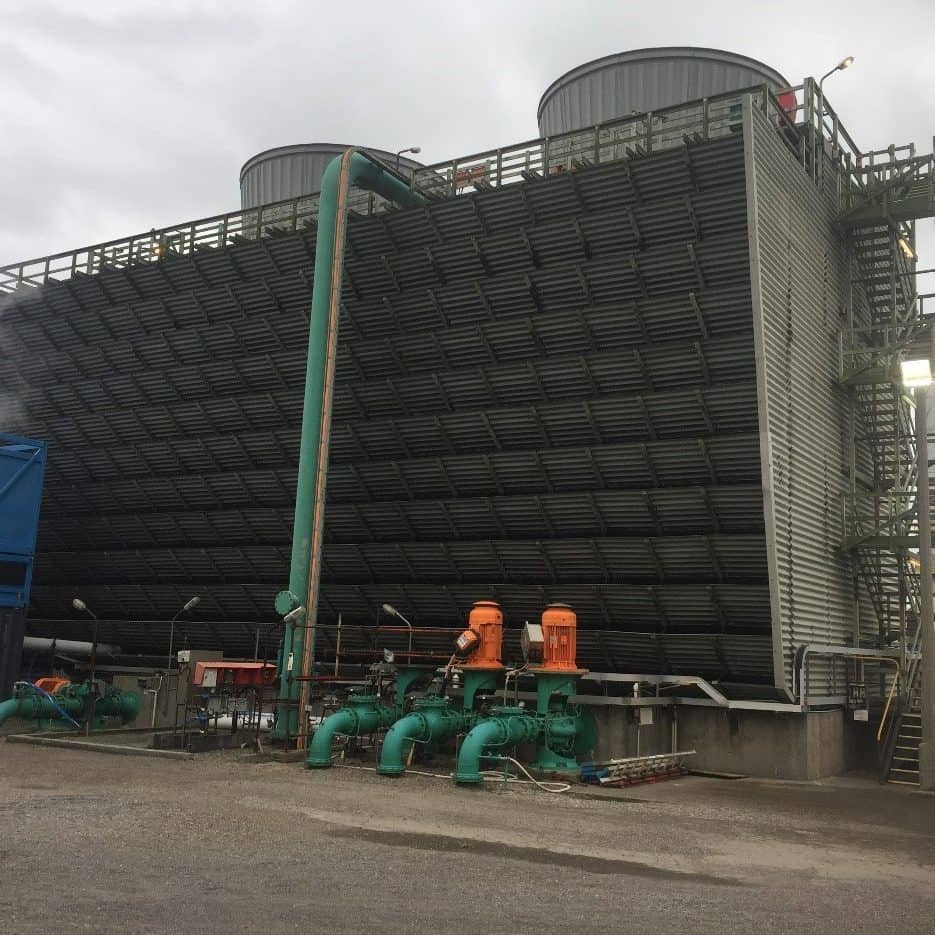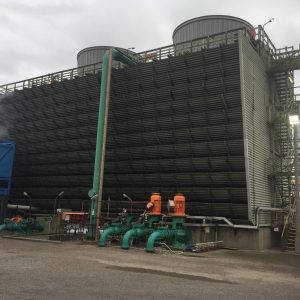 Project Description
Location: Kooragang Island, New South Wales
Year Completed: 2018
Job Type: Industrial Cooling Tower Repair
During the maintenance shutdown of Orica NAP1 in February 2018, Marley Flow Control was engaged to complete a complete fill replacement of a Marley Class 600 2-cell cooling tower. This 12m high, 25m wide cooling tower, has been in operation at the plant since the 1970s and was due for much needed deep maintenance. Along with the fill replacement; the mechanical support beam, all bolts in the wetted area, all anchor brackets and any compromised timber were replaced. All of this work was completed during the 16-day turnaround, and was delivered successfully with no reportable injuries, on time, and within budget.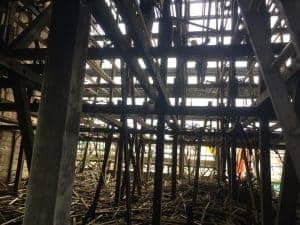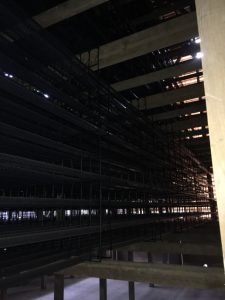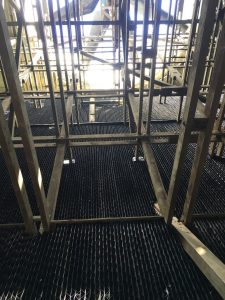 Marley Flow Control modelled the thermal duty for the tower and calculated the feasibility of replacing the existing wood lathe fill bars and FRP grids, with new polypropylene Marley splash fill bars and grid. This modelling guaranteed the thermal performance of the cooling tower after the fill replacement and demonstrated the engineering experience of the Marley Flow Control team.
The installation of the fill involved removing all the existing fill and grids from the tower from bottom up. The Marely Flow Control technicians, who all had experience working on wooden field erected cooling towers, were able to safely work to remove the fill one level at a time. When the tower was free of fill, all the bolts were methodically removed, as to not compromise the structure of the tower. The replacement of all bolts coincided with the replacement of any timber that was deteriorated from operation.
When all the bolts were replaced, the new Marley grids and fill bars were installed into the tower, working from the top down and in the specifically designed pattern from the modelling to maximise the cooling towers performance. As each level was completed, the Marley Flow Control supervisors ensured that the work completed to an acceptable degree and that all work was as per the agreed contract and specifications.
Once the work was completed, all of the anchor brackets that supported the tower were replaced in such a way that did not compromise the structural integrity of the cooling tower.
Throughout the job, a tandem team of Marley Flow Control technicians removed the towers two mechanical assemblies, and replaced the main mechanical support beam. As all the mechanical equipment is installed onto the mechanical support beam, all of the work was completed on the ground allowing for safer installation of the motor, driveshaft, gearbox and fan. Our technicians were able to laser align the assembly and reinstall the entire mechanical back into the tower.
Overall, this is one of the most successful jobs completed by Marley Flow Control, combining expert engineering, project management and trade knowledge that led to completing the scope of works in the tight turnaround of 16 days.