When building a new facility, many builders and contractors understand the importance of cooling towers. However, they are often at the mercy of strict budgets and timelines. These restrictions ultimately influence their purchase decisions, and they often find themselves purchasing a basic or cheap cooling tower. While this isn't always the case, we'd like to share our experience and advice when it comes to purchasing a cooling tower for your site.
Since 2002, Marley Flow Control has been the industry leader in the manufacturing of cooling towers. We are an Australian-owned and operated brand that offers a high level of expertise and an extensive range of products that are ready to order. Our wealth of knowledge has allowed us to work with some of the country's largest businesses and corporations we are pleased to call our clients.
As industry leaders, we have a high level of expertise and can provide a wide range of cooling tower services. If you need help with cooling tower noise control, contact our highly experienced team to discuss your options today. 
This blog explains the importance of understanding what you need from your cooling tower before purchasing one and specifically why you need to understand your 'payback period' for making an investment in low energy consumption.
What you need to know before choosing your cooling tower
Sourcing a cooling tower that suits your needs and budget takes time and research.
Cooling towers are not a one-size-fits-all solution. In fact, there are many different options, sizes and factors to consider when choosing a new tower. It's essential to know the following to select the right tower for your site.
What is your dollars per kilowatt criterion?
Knowing how much your facility pays per kilowatt will help you determine both your operating costs and pay-back period, which in turn will assist you in finding the right cooling tower for your needs.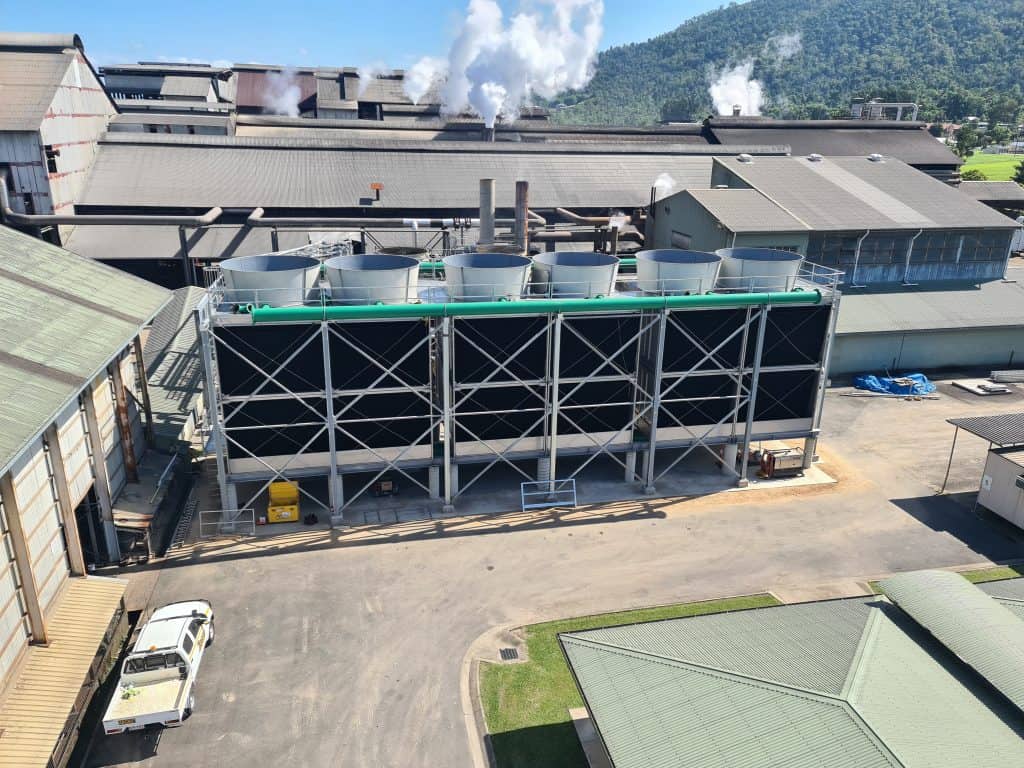 Use this equation to determine your value of capitalised energy (dollars per kilowatt).
$/kW = $/kWh x Hours
For this formula,
$/kW is the criterion given by the purchaser
$/kWh is the electricity rate paid by the operator
Hours is the number of operating hours in the payback period
What is your 'payback period'?
A Payback period refers to the length of time your extra investment in low energy consumption (i.e, a more energy-efficient, but expensive cooling tower) takes to reach a break-even point.
Chosen by the Purchaser/Specifier, the payback period is typically expressed as anything between two to five years. When the payback period is left unexpressed, it is often assumed to be zero. This results in the Purchaser/Specifier choosing equipment that has high energy consumption to achieve the lowest cost (on Day 1 only).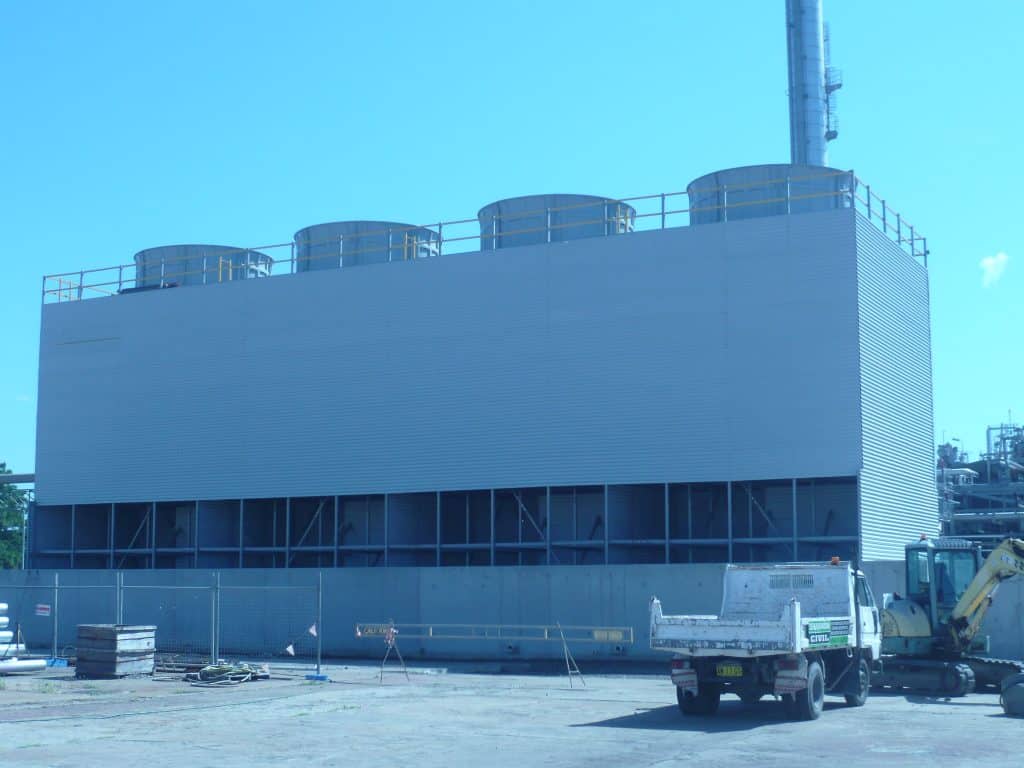 For example, a Purchaser/Specifier may pay 10 cents a kilowatt, and need 8000 operating hours per year in their payback period. This would equal $40,000 yearly in energy costs. While there are countless options available for cooling towers, the Purchaser/Specifier are given two choices:
Option #1:
Purchasing price of $1.1 million
Consumes 100 kilowatts per year
Option #2:
Purchasing price of $1 million
Consumes 150 kilowatts per year
The Purchaser/Specifier now has to decide if paying more for their new cooling tower is more cost-effective long term, or if saving initial costs is more important. Does the Purchaser/Specifier consider paying an extra $100,000 for a more energy-efficient tower beneficial financially? Or are they only concerned with saving money now?
The graph below shows that while a less expensive tower will save more money initially, the operating costs over time far outweigh the initial savings.
What is important to you?
Before making your purchase, take time to discuss what is important to the company with your financial and production departments. Is it creating an eco-friendly site? Maybe it's having a highly efficient facility? Perhaps the most important thing to your company is turning a profit as quickly as possible.
These decisions will affect the size and function of the cooling tower you choose.
Bids and tenders
In many cases, you may be presented with several bids and tenders from builders and contractors to build your new facility. These companies aim to keep the cost as low as possible in the hopes that you will choose them over other bids. However, the lowest price may not always be the best.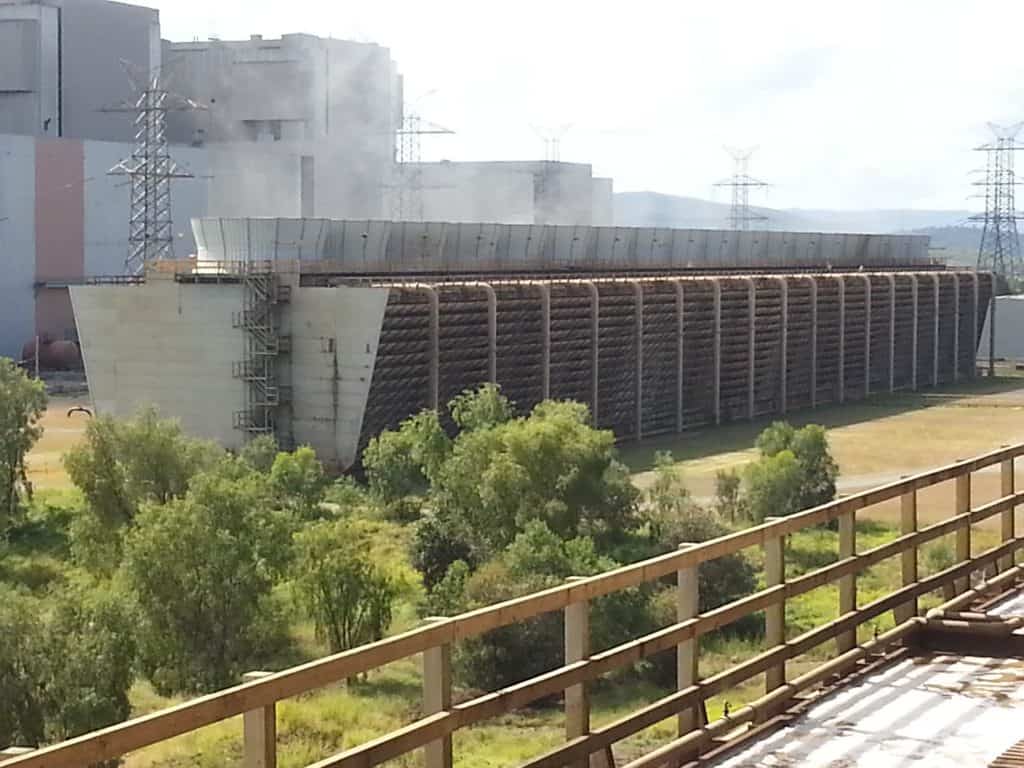 When selecting a bid, there are several things you need to look for.
Does the bid include the evaluated price?
A successful bid will include an evaluation price – an estimation of the operating energy costs over time.
What size cooling tower have they considered?
A larger tower will reduce the fan power required and therefore lower your operating costs. A smaller tower, while more cost-effective initially, may increase your operations costs over time.
Why have they chosen that tower?
Was it to stay under budget? Or was it to balance low initial cost and energy efficiency? Have they considered your wants and needs for your new facility, or have they selected a tower without any research?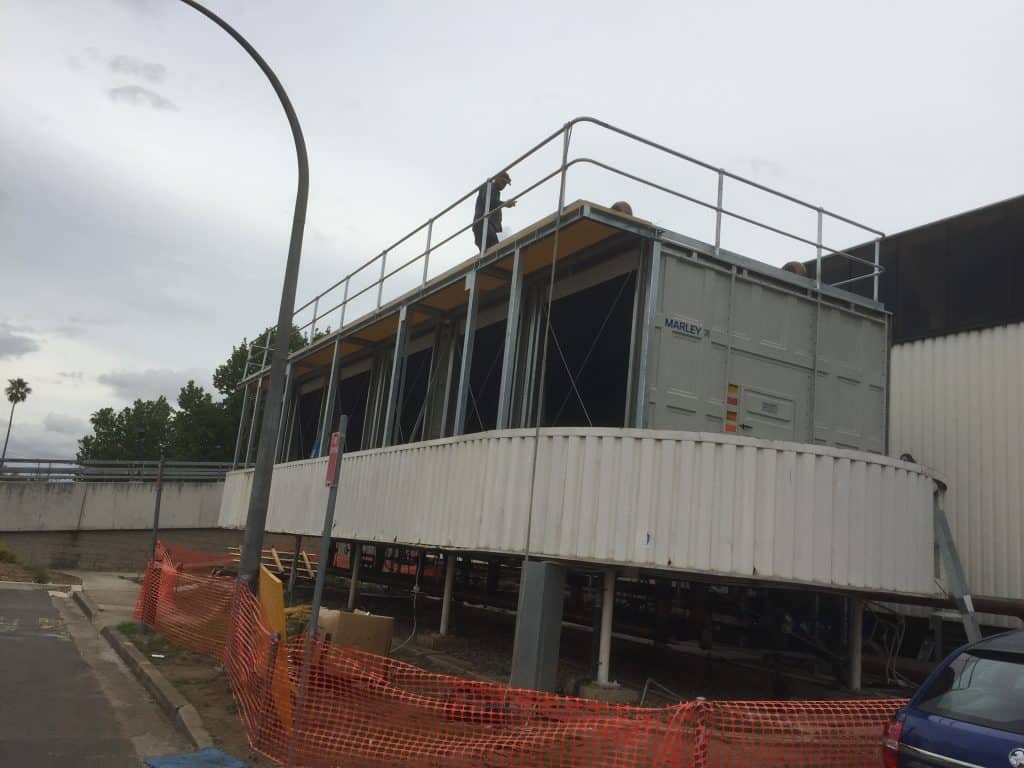 If you're seeking a cooling tower to suit your needs, budgets and long term goals, get in touch with us today.
About Marley Flow Control
Marley Flow Control is a one-stop shop that can handle your cooling tower needs – including removal, installation and maintenance.
Australian owned and operated, we are a well-known and trusted brand that offers a high level of expertise and a large range of products ready to order.
We are also the only company that offers a full turnkey solution for your cooling tower needs.
Today, Marley Flow Control has contracts with Brookfield Global Integrated Services and Spotless to perform maintenance tasks on fuel storage facilities for the Australian Defence Force (ADF).
Along with the ADF, we are the preferred cooling tower repair and maintenance services provider to several high-profile companies. Find out how we can use our engineering experience to help find the right solution for your business needs. Contact us here for a free quote.