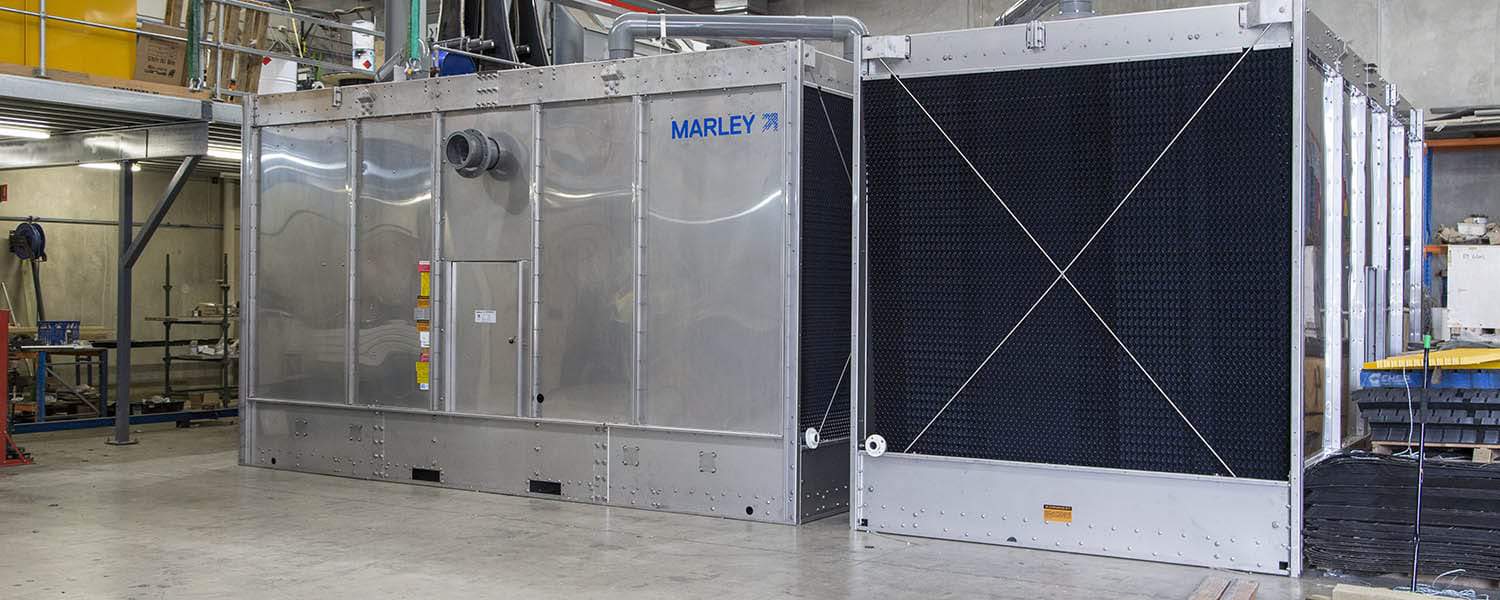 Factory-assembled cooling towers
Marley Flow Control is the Australian distributor for the SPX (Marley) cooling tower range.  We will help you choose the correct product from the vast range of models, according to the thermal duty, noise and space limitations, environmental conditions and water conditions.
Working from our state of the art factory in Western Sydney we build factory-assembled cooling towers and ship them to their destination ready for installation.
Go to our SPX (Marley) page to find out more about the types of cooling towers we can supply.
Industries we service
Marley Flow Control has experience working with nearly all Australian industries that require a cooling tower solution. These industries include:
Power Stations – Coal, gas and geothermal
Chemical Plants – Ammonium nitrate, ammonia fertilizer
Refineries – Petroleum, natural gas
Air Conditioning – Hospitals, shopping centres, universities, data centres, office and apartment blocks and airports
Food – Refrigeration, processing
Trade Waste